News — Saint Catherin Laboure
• 12 promises • 15 promises Rosary • Benedictine medal • colorized green scapular • Cross • Green scapular • Immaculate Heart • Knights of Columbus • Miraculous Medal • mygreenscapular • Rosary • sacred Hear • sacred heart • Saint Catherin Laboure • Saint Gabriel • Saint Michael • Saint Raphael • scapular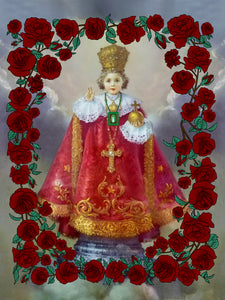 The 15 promises of the Virgin Mary to those who pray the Rosary or Promulgated as well  The Blessed Virgin Mary made these promises to Saint Dominic and to all who follow that "Whatever you ask in the Rosary will be granted." 1. Whoever shall faithfully serve me by the recitation of the Rosary, shall receive signal graces.2. I promise my special protection and the greatest graces to all those who shall recite the Rosary.3. The Rosary shall be a powerful armor against hell, it will destroy vice, decrease sin, and defeat heresies.4. The Rosary will cause virtue and good works to...
---
• Benedictine medal • Cross • Green scapular • Immaculate Heart • Knights of Columbus • Miraculous Medal • Rosary • Sacred Heart • Saint Catherin Laboure • Saint Gabriel • Saint Michael • Saint Raphael • scapular
"Immaculate Heart of Mary, pray for us now and at the hour of our death."
"Make and distribute my green scapular as soon as possible, if given with confidence, there will be a great number of sinners converted, especially those souls who do not possess the true religion. They will receive many graces, to help them in finding and keeping the one true faith. Those who die wearing my sacramental green garment will be given a peaceful and happy death, and shall not suffer the eternal fires of hell.
Furthermore, I shall Bless on Earth, every heart who makes my green scapular wear it or spreads devotion to it, for it is My Immaculate Heart, therefore treat it with profound honor and respect. In addition, all who wear or keep about themselves my green scapular badge, are agents of my Immaculate Heart. Hence the evil one is powerless to harm those souls who clothe themselves in my love."